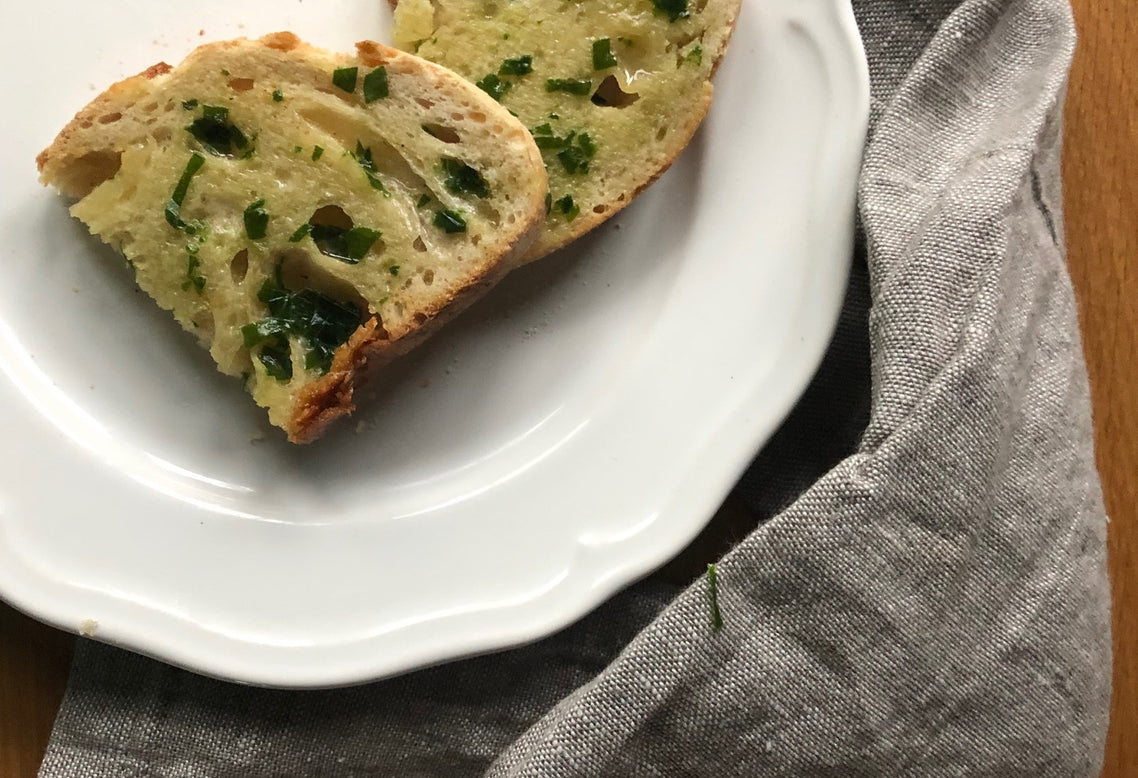 Ramp Butter and Toast
Nothing says spring has sprung in northern Michigan like ramps. They cover the steep slopes and forest floor for just a few weeks before dying back and sending out a pretty yet simple flower. But for those few weeks with just a few leaves you can make your own ramp butter.

1 stick unsalted butter
4 ramp leaves finely chopped
½ tsp sea salt
Melt butter slowly on the stovetop or microwave to just almost melted add salt and stir well. Add ramps and blend.

Pour into desired bowl or mold. Refrigerate 2 or more hours.

Dip mold into warm water to release butter and plate.
This is especially good on Sourdough toast, and wonderful on pasta with a bit of fresh Asiago or Parmesan.