Store Info
8154 Big Bend Boulevard
Webster Groves, MO 63119

314-801-7577
Info@civilalchemy.com
Monday - Friday: 10am - 7pm
Saturday: 10am - 6pm
Sunday: 10am - 5pm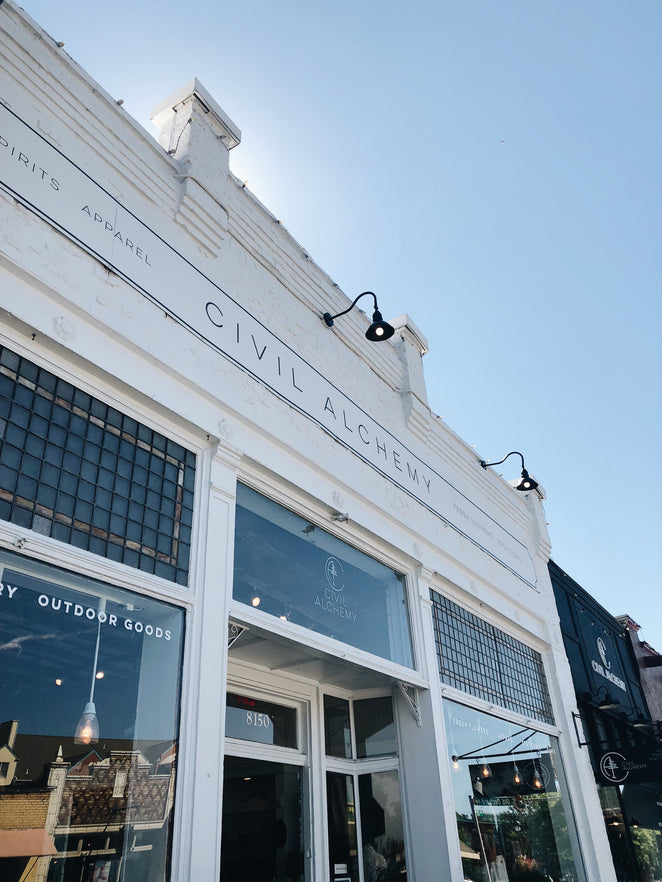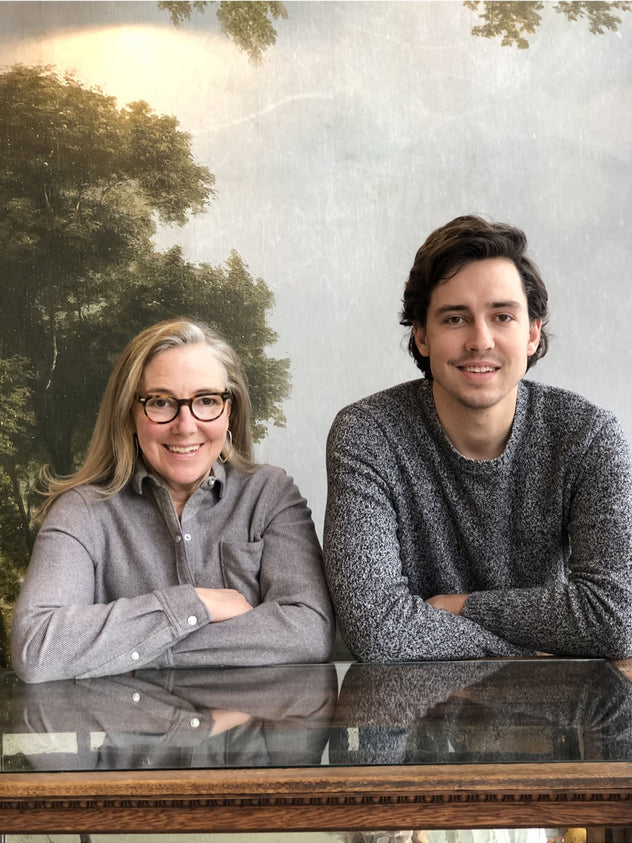 Our Story
In 2016, John and Kelley Barr began a project that is reshaping the Old Orchard historic district Webster Groves, Missouri. Three years later, the entrepreneurial family has three businesses and plans for more that all operate within a block of each other- just minutes away from their family home in the quaint midwestern town, just outside of St. Louis.
Civil Alchemy is a lifestyle company offering functional, quality, and inspired goods. We have a storefront in the historic neighborhood of Webster Groves, Missouri located just outside of Saint Louis.
Our multi-faceted store features products from housewares and apparel to specialty foods and beverages. Other items include wine, unique liqueurs, tools, and personal accessories such as leather and jewelry. Along with goods sourced from premier local, national, and international vendors, we have launched our own brand of products designed in-house and created with high-quality materials. Civil Alchemy prides itself on being an open place of inspiration, variety, and community with an ever changing product list as well as ongoing workshops that showcase the possibilities of the store's goods and materials.
In 2015, Kelley Barr sold K. Hall designs, an international personal care and home fragrance company with multiple company-held retail stores. It didn't take long before she started planning her next business venture in what would become Civil Alchemy.
Not long after graduating college, Kelley's son, Ian Van Dam joined the Civil Alchemy project forming a mother-son duo that continues to collaboratively lead ventures for the developing store and brand. From humble beginnings as a Michigan candle-maker, Barr has been steadily crafting home-care goods and building businesses based on the curation of timeless home design since she was a kid. Civil Alchemy is her current entrepreneurial endeavor aiming to accent the lives of her community members, in the St. Louis area and beyond.
Truly Floral Spirits
Locally crafted and distilled from the finest grains then blended with the finest natural essential extracts including violet, lavender, juniper, elderflower, geranium, orange blossom, jasmine, and honey. Truly Floral Blue is truly floral. This gin is exclusively made for and by Civil Alchemy. To taste, visit Civil Alchemy in Webster Groves, MO
Learn More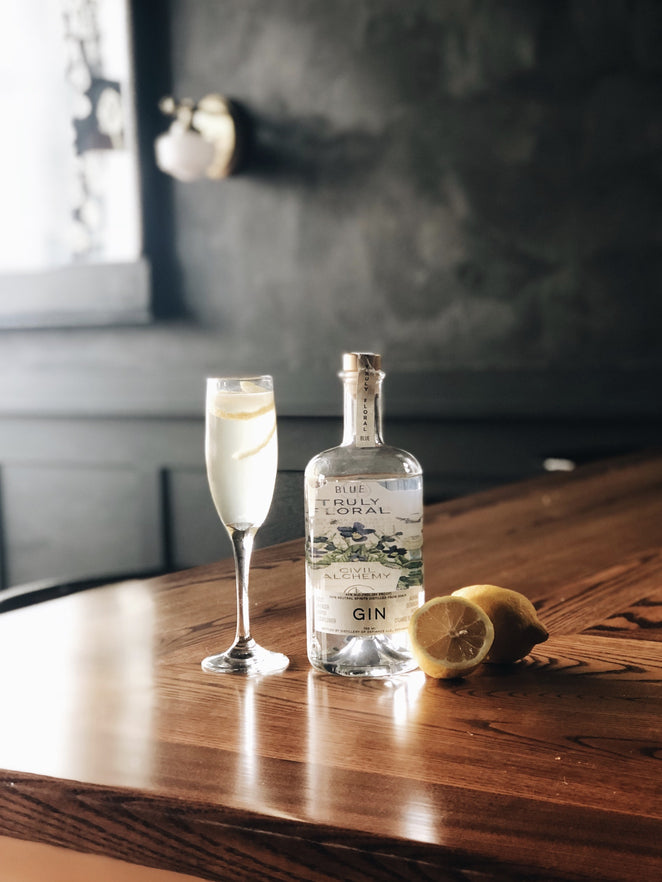 The Frisco Bar-room
The Frisco Barroom is an American Corner tavern and gathering space located in a preserved historic corner building that once served as the general store to the Old Orchard Station on the Frisco line in Webster Groves, MO. The menu is Rustic American and is inspired by the familiar midwestern dishes of kitchens from Missouri to Michigan that have influenced our family and generations of seasonally migrating Midwesterners.
Learn More