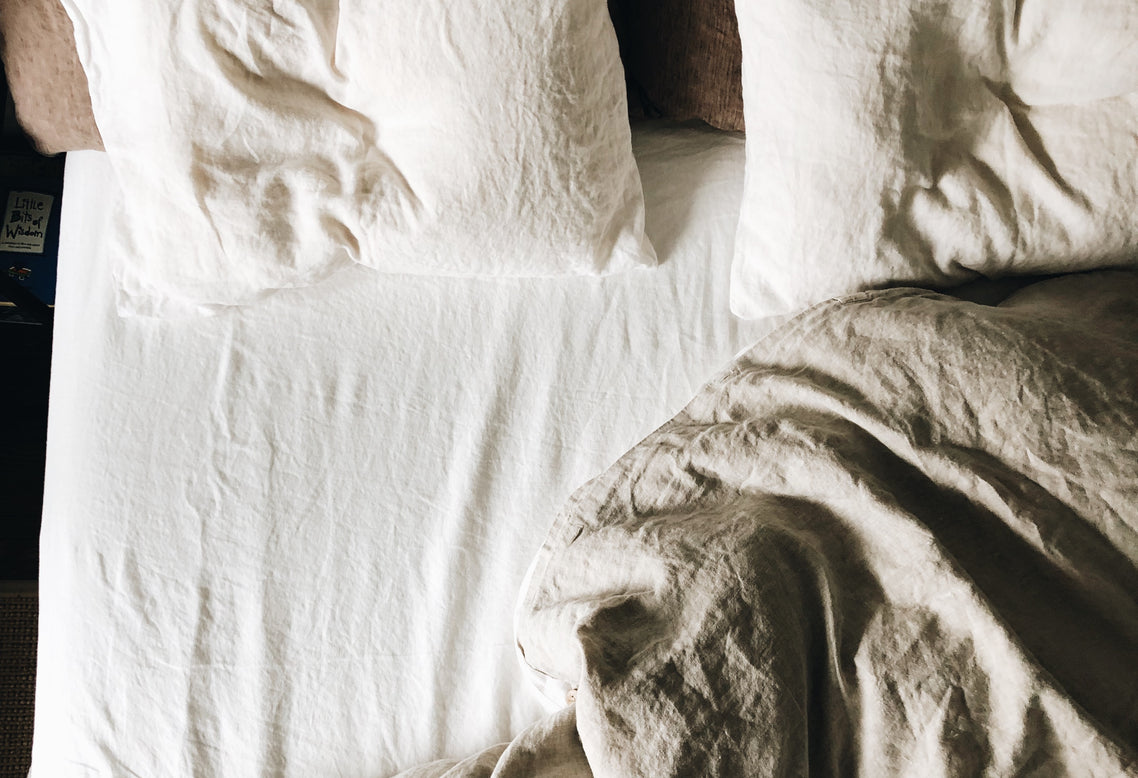 Linen Bedding
Linen is a durable natural fiber derived from the flax plant. The finest linen comes from Europe; our Linen bedding comes from Lithuania, which has prided itself on linen manufacturing for Generations. 

Linen is about three times as strong as cotton and actually gets stronger when wet. This means that even when used daily, linen is resistant to wear. They often feel crisp initially, though through time and use, linen fabrics become soft and supple to the touch and the quality actually increases over time. When cared for properly, linen bedding can last decades. Linen retains texture more than cotton and gives bedding a relaxed, inviting look. 

Linen is well known for its absorbency; it can absorb up to 20% of its weight in moisture. Its ability to wick moisture makes it a favorite choice to keep bedrooms and sleepers cool. If you tend to sleep warm, breathable linen is a perfect choice for you. It is also antibacterial; it has the ability to suppress bacteria, micro flora, and fungi.