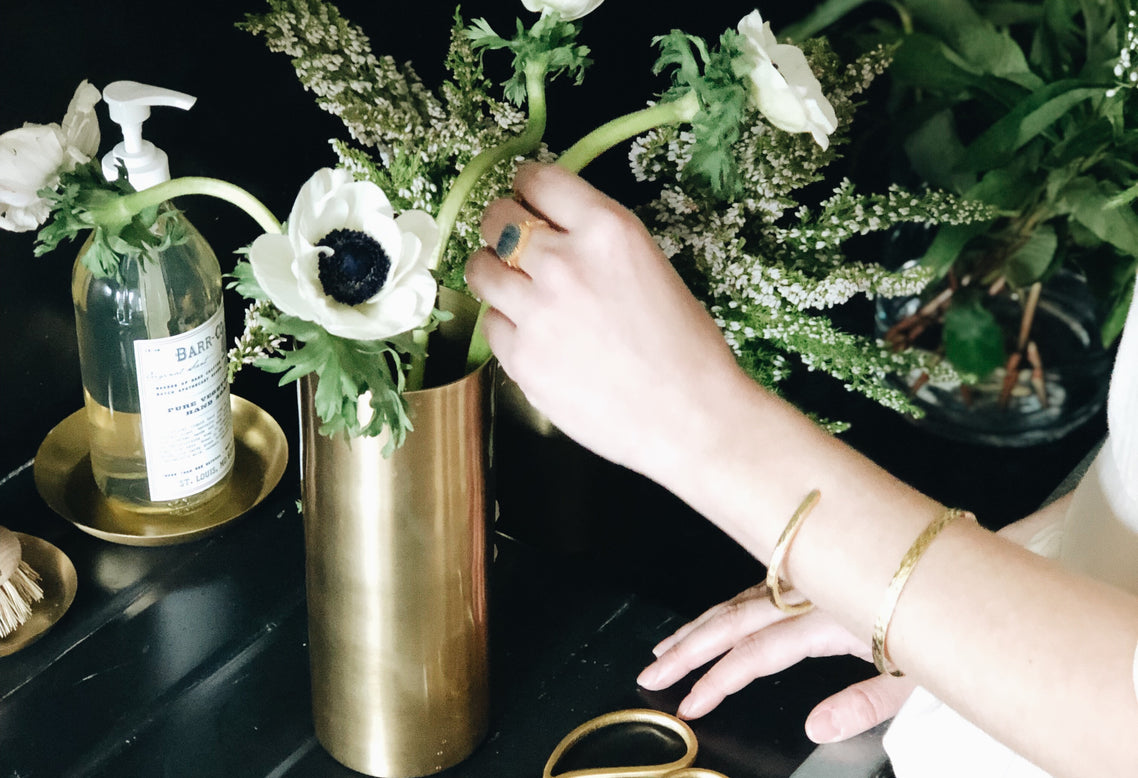 Floral Subscription
We are now offering floral subscriptions! We know how lovely it is to have a constant rotation of fresh flowers in the home. We can bring that to you without any hassle on your end. We will be offering a free brass vase with your very first arrangement!
ALL ARRANGEMENTS WILL BE AVAILABLE THE SECOND AND LAST WEEK OF EACH MONTH. PICKUP DAYS ARE FRIDAY AND SATURDAY.
We are offering a 12 week and 24 week subscriptions. You will receive *ONE* arrangement every other week. Pickup days for your arrangements will always be Friday/Saturday. 
We will create a beautiful arrangement using the freshest flowers of what is currently in season. We can not guarantee any specific types or colors of flowers. But we can guarantee freshness and beauty. 
If you have any questions, you can email us at info@civilalchemy.com or call us 314-801-7577