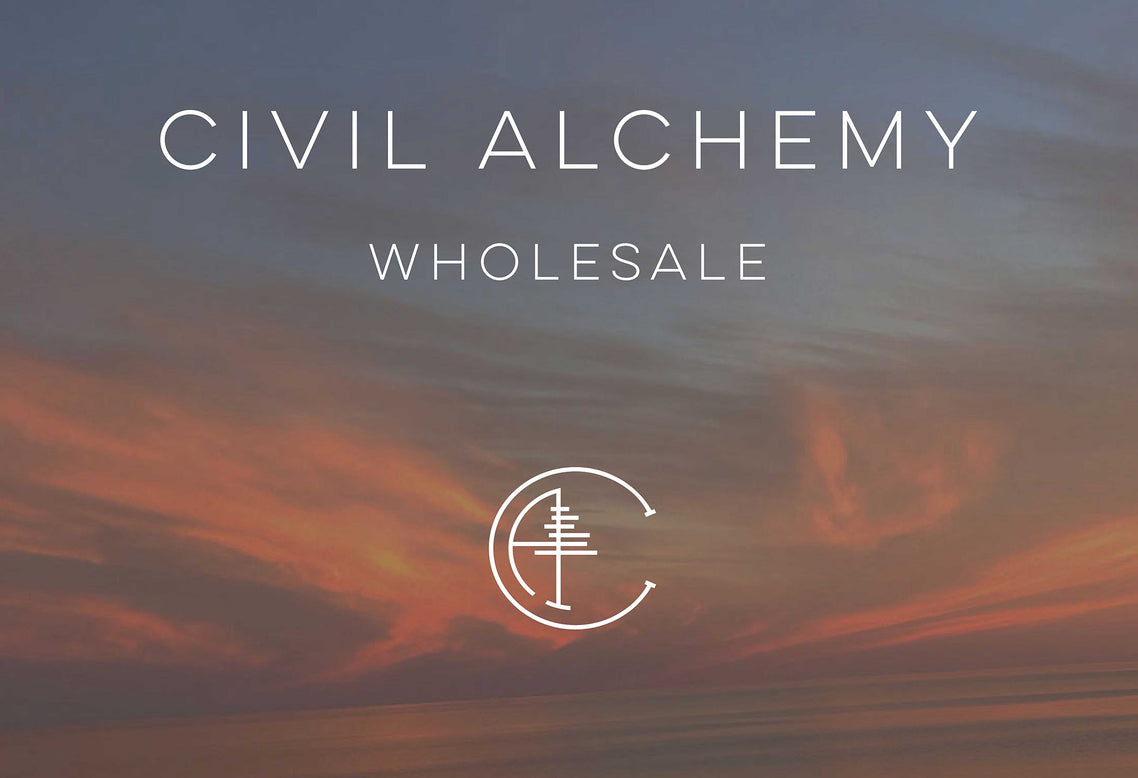 Civil Alchemy Brand Launch
After almost two years of growing and adapting in our Brick and Mortar space in Webster Groves, we are excited about the next phase of our Brand. In Fall 2019, Civil Alchemy will launch the brand collection nationally, including their in-house designed scarves, bags, textiles, jewelry, housewares, tools. 

The goal of creating our own brand was to blend functionality with timeless, thoughtful aesthetics. We found it increasingly difficult to find products that spoke directly to our own vision, so we sought to create a brand that allowed other retailers and customers to use our products as a vehicle of inspiration, beauty, and utility. 

We will be selectively creating partnerships over the next few years, looking for stores and retailers who share a sense of craft, quality, style, and functionality.